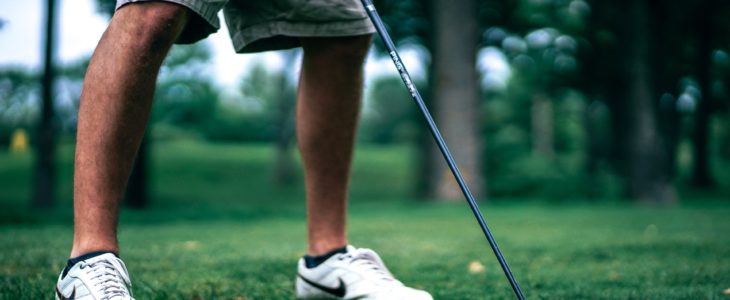 Performance Predictability goes hand-in-hand with Course Strategy, Shot Selection, and Turning Three Shots into Two. This is because with every shot your goal will be to Apply Pressure to the Scorecard, regardless of your golfing ability level.
But, what about technique?
Your golf technique, or your mechanics, will play a role in Applying Pressure to the Scorecard. However, Greg does not believe that technique, or mechanics, are paramount to achieving lower scores. We all have our good swings along with a multitude of bad swings.
From experience, Greg could fill an entire legal pad with Swing Thoughts that have worked for him at some time or another. From experience he also has learned that determining which combination of two or three swing thoughts that will work is more than a monumental challenge!
With Greg's guidance, and the use of time tested and proven methods, YOU will identify what works BEST for you to execute successful shots.
Is this Swing Thought Process familiar to your game? Sure it is! Otherwise (if it were not familiar), the walk from the Practice tee to the First tee wouldn't be the longest walk in golf.
Here is Why and How Jonesie Golf (JG) is Different:
Greg does not subscribe to the one-hour Driving Range lesson as a method of long-term performance improvement.
Greg doesn't believe one hour is enough for you to become a better player, lower your handicap, and improve your GAME for the long term. The traditional one-hour lesson is usually a band aid, or a temporary patch, over a game wound.
This principle is why he requests you to commit to three hours to begin partnering with JG. After those three hours, he will coach you for one hour check-ups, at your request. Yes, you can split your first three hours into one hour segments.
So, this is why and how JG can become a Difference Maker in your Golf Game.
Are you ready to Get on Board and Get More GAME?